The Judith Ann Mogan Foundation (JAMF) recently completed its second grant cycle that saw the distribution of more than $1.4MM in grants to 35 organizations for 39 projects that benefit Coos, Curry, and Coastal Douglas County communities.  Joe McKeown, JAMF President shared, "We are happy to support the organizations who do so much to strengthen our local communities. JAMF is a Coos Bay-based private foundation that represents the legacy of the Al Peirce family and business. It was funded in 2020 through the generosity of Al and Hilda Peirce's daughter Judith Ann Mogan and the Al Peirce Co., LLC."
Distributed grants for the 2022 grant cycle ranged from $2k to $181k for projects that cover seven of JAMF's priority areas: arts and culture, business and economic development, child and youth development, community health, forestry, gathering places, and poverty alleviation.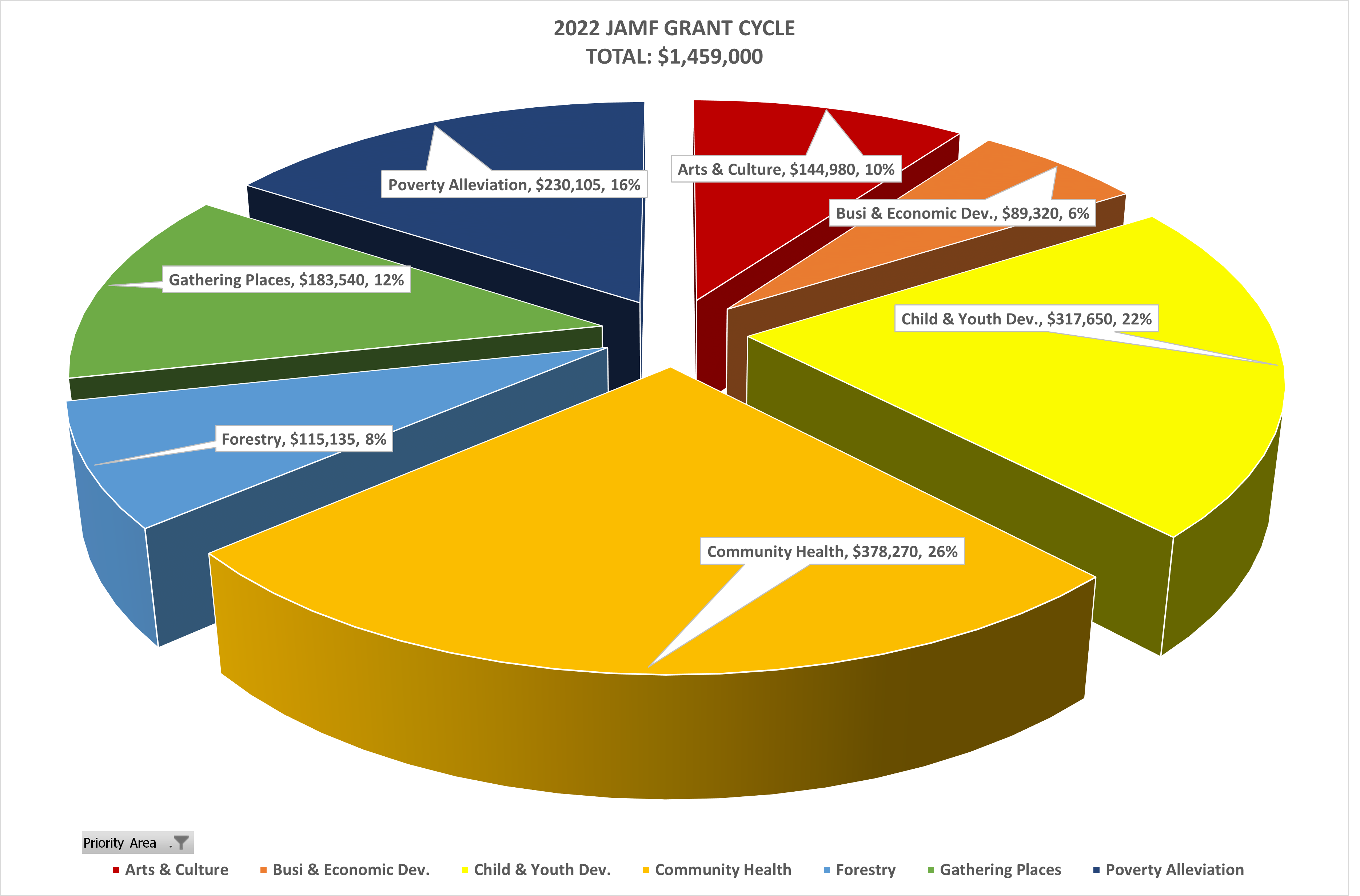 In terms of grant types, $539k went to capital projects, $454k to capacity building efforts, $283k to programs, and $183k to help nonprofits with operational expenses.  Beneficiary cities are shown in the chart below: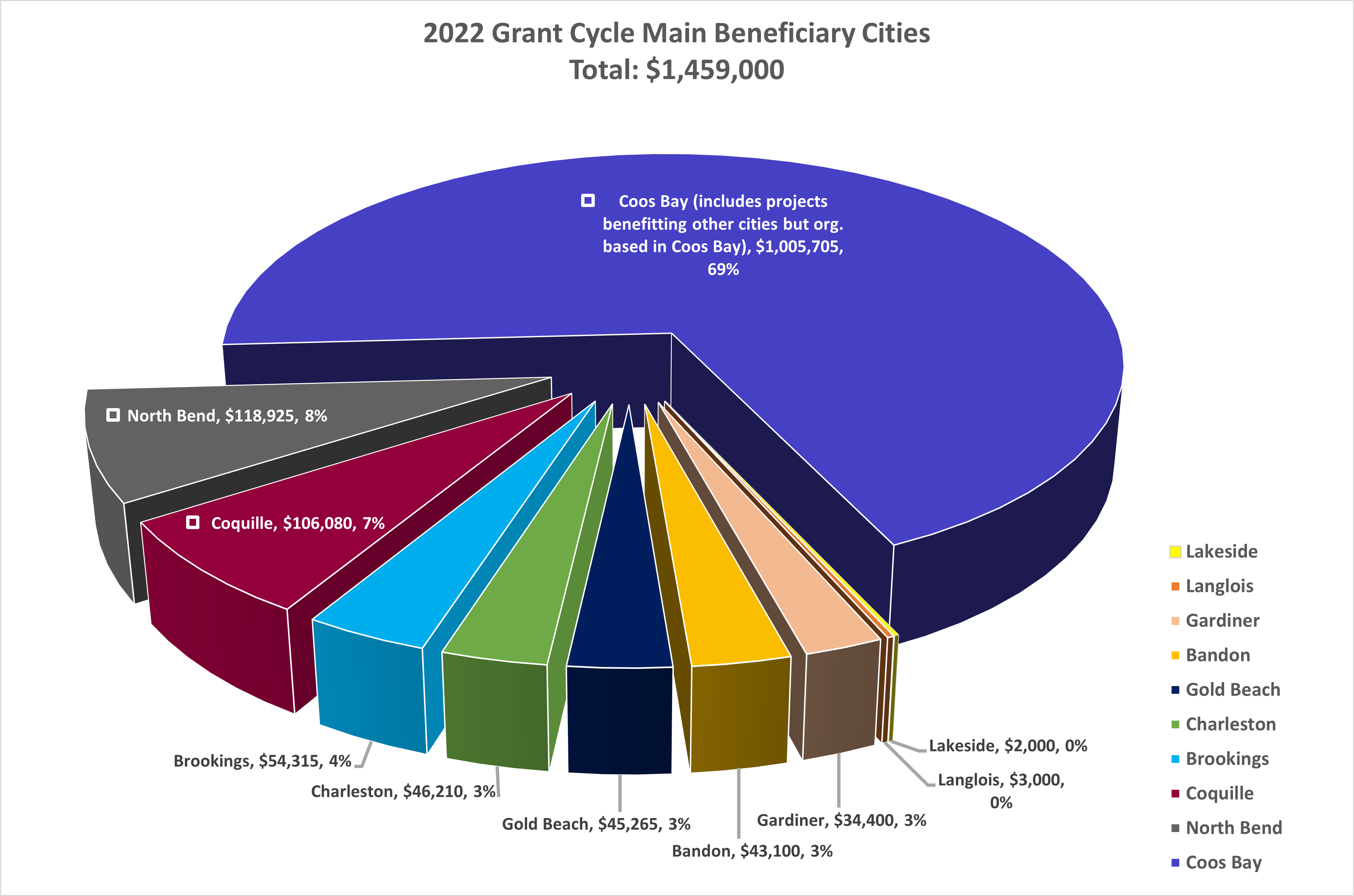 In 2021, JAMF approved more than $1.5MM grants to 19 organizations, funding 25 projects that benefit the Southern Oregon Coast communities. A chart of the Foundation's giving for its initial two grant cycles is shown below: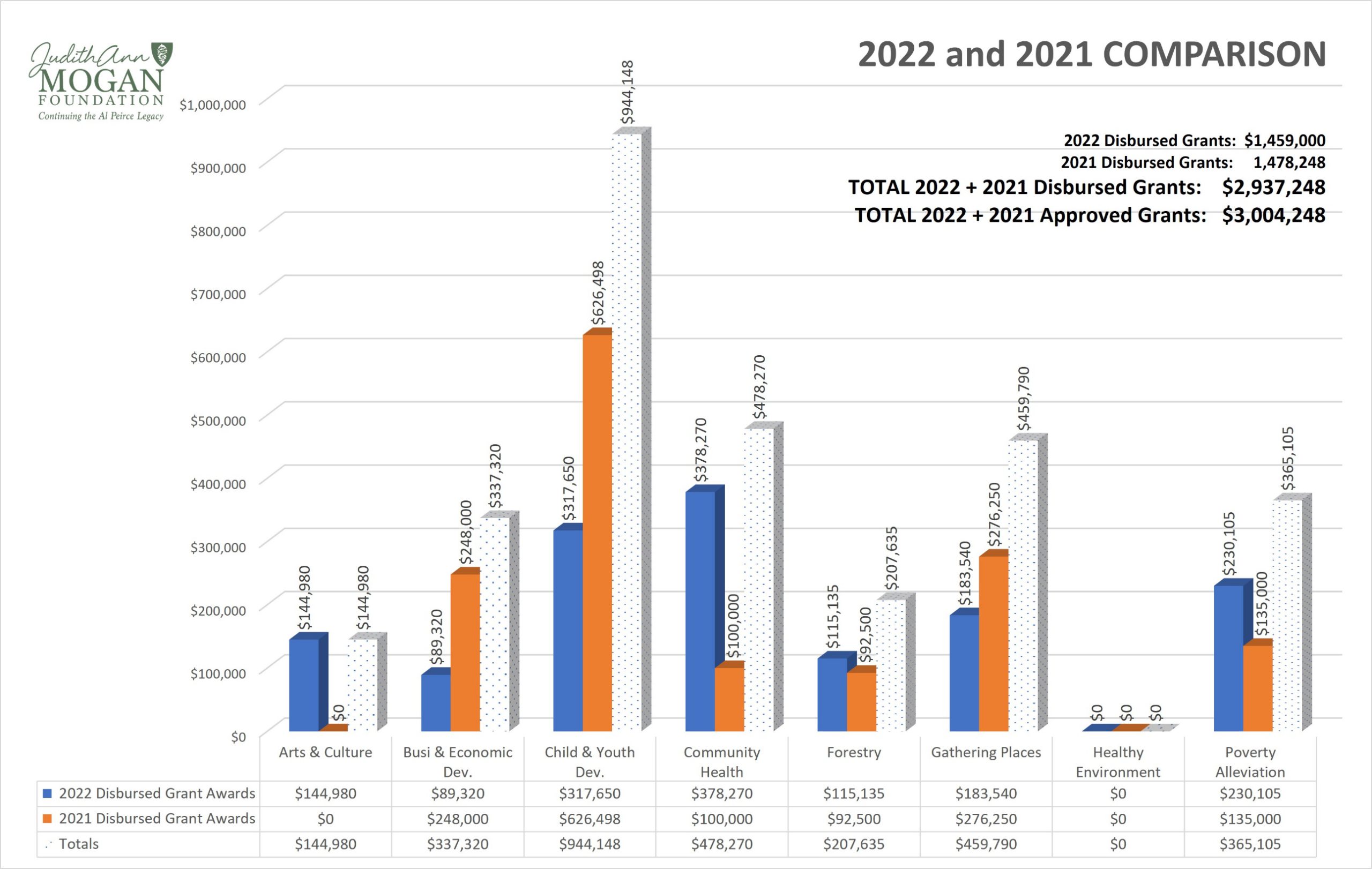 JAMF's next grant cycle opens in April/May 2023.  501(c)(3) nonprofits and publicly funded organizations in Oregon that implement programs and projects in Coos, Curry, and Coastal Douglas counties are invited to submit a Letter of Inquiry (LOI) via JAMF's online portal at https://jamoganfoundation.org.  After a simplified LOI phase, eligible applicants will be invited to go through the more rigorous application stage.  Interested organizations are encouraged to check the website regularly for updates.
Following are the organizations and projects funded for the Foundation's 2022 Grant Cycle.